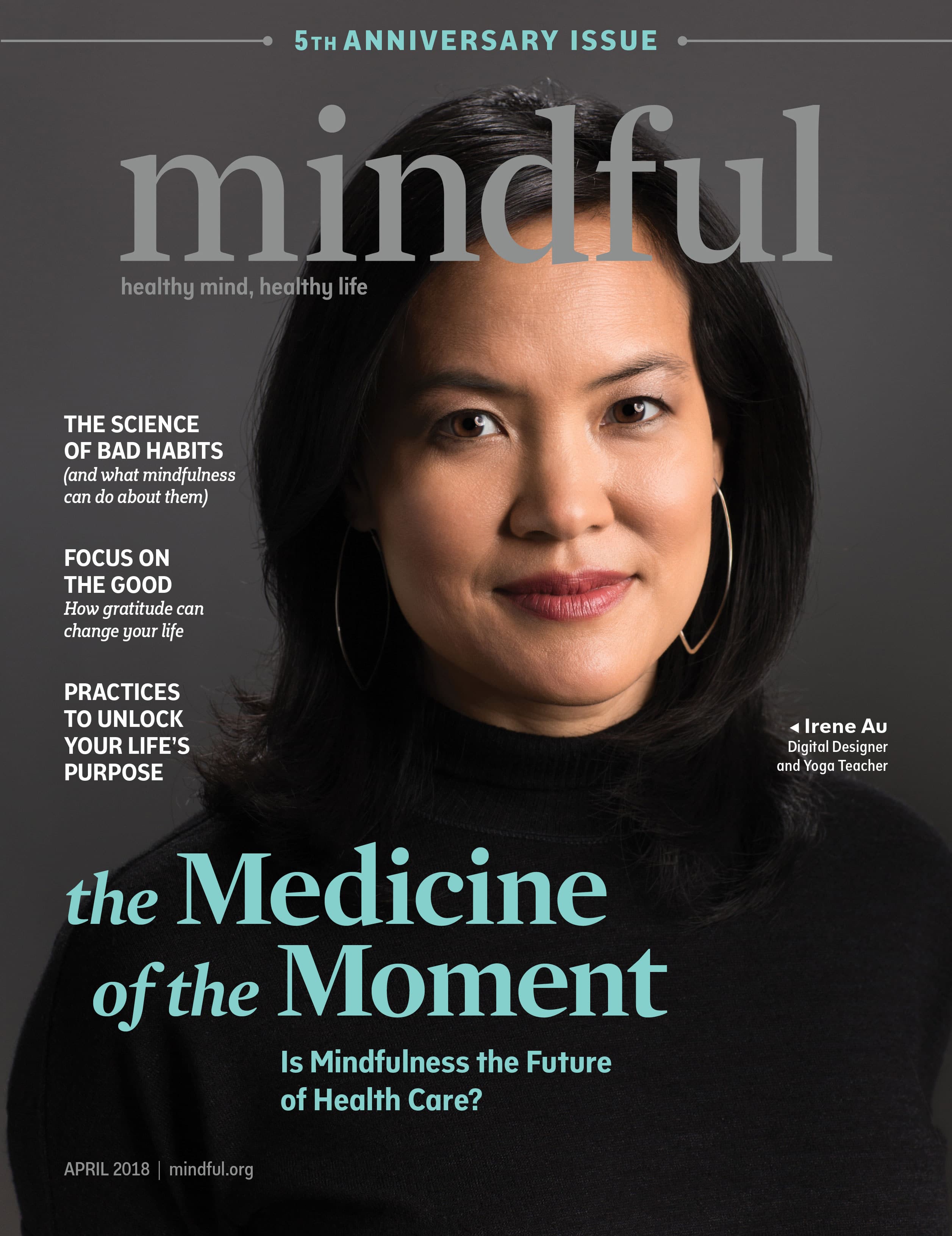 Exclusively in the Magazine
In our 5th Anniversary issue, Peter Jaret investigates how mindfulness is making inroads in health care through habit change, stress reduction, self-care, and decreasing physical burnout. In the first installment of our new Get Real series (mindfulness for the hard stuff), discover tips for approaching arguments with more insight and care. Plus, learn how mindfulness works to break bad habits.
On the cover: Digital designer Irene Au shares the wisdom she's found through learning and teaching yoga in the fast-paced culture of Silicon Valley.
Subscribe now and choose Digital or Print + Digital for immediate access to the April issue.