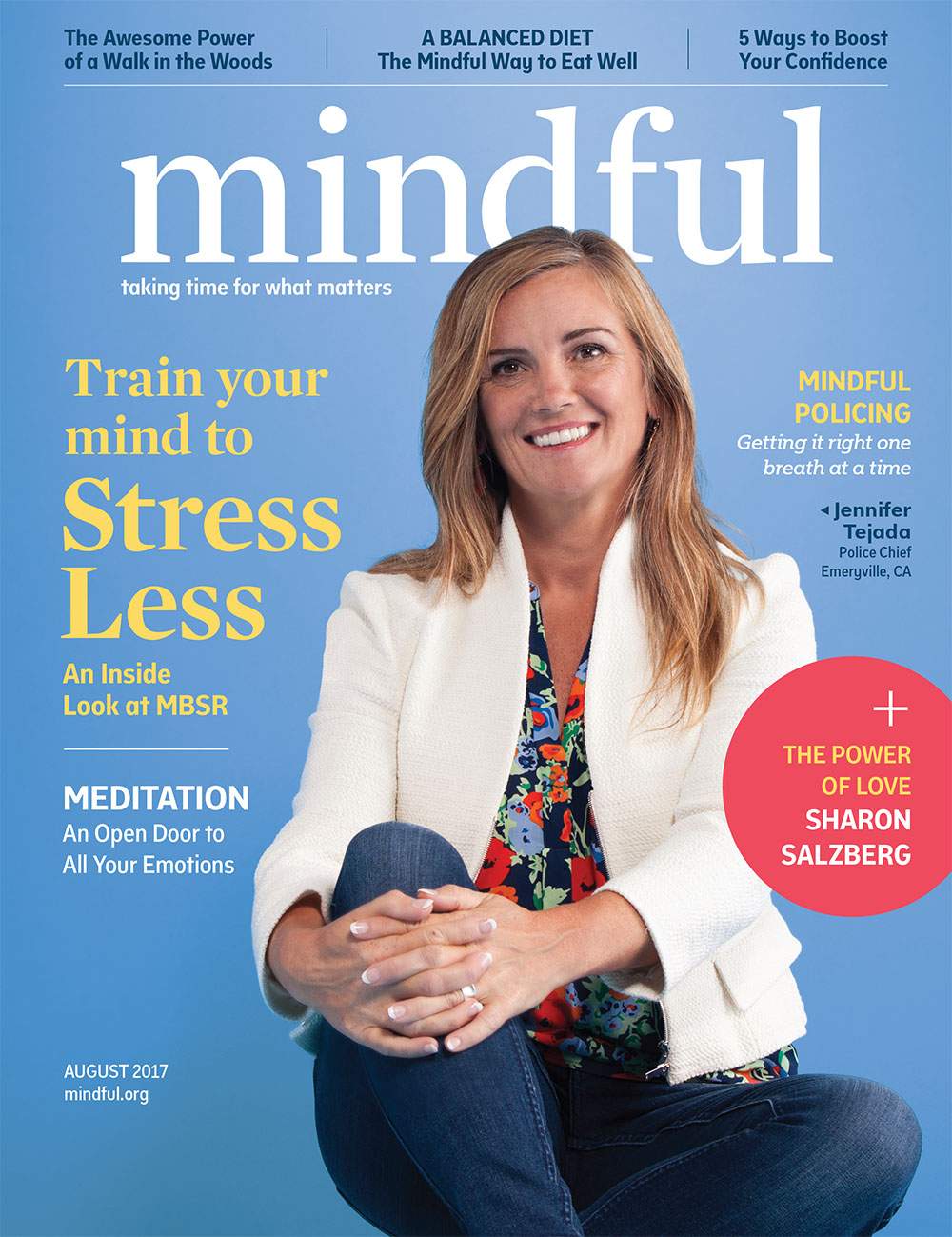 Exclusively in the Magazine
In the August issue Alan Green enters the world of Mindfulness-Based Stress Reduction to give us a firsthand account of the world's most well-known meditation program. Sharon Salzberg offers advice on how to love everyone. Plus, learn how to live a mindful life with five ways to boost your confidence.
On the cover: With police violence–and public scrutiny– on the rise, cities turn to mindfulness to help officers deal with the stress of the job. Police Chief Jennifer Tejada and the Emeryville, CA Police Department are getting it right one breath at a time.
Subscribe now and choose Digital or Print + Digital for immediate access to the August issue.