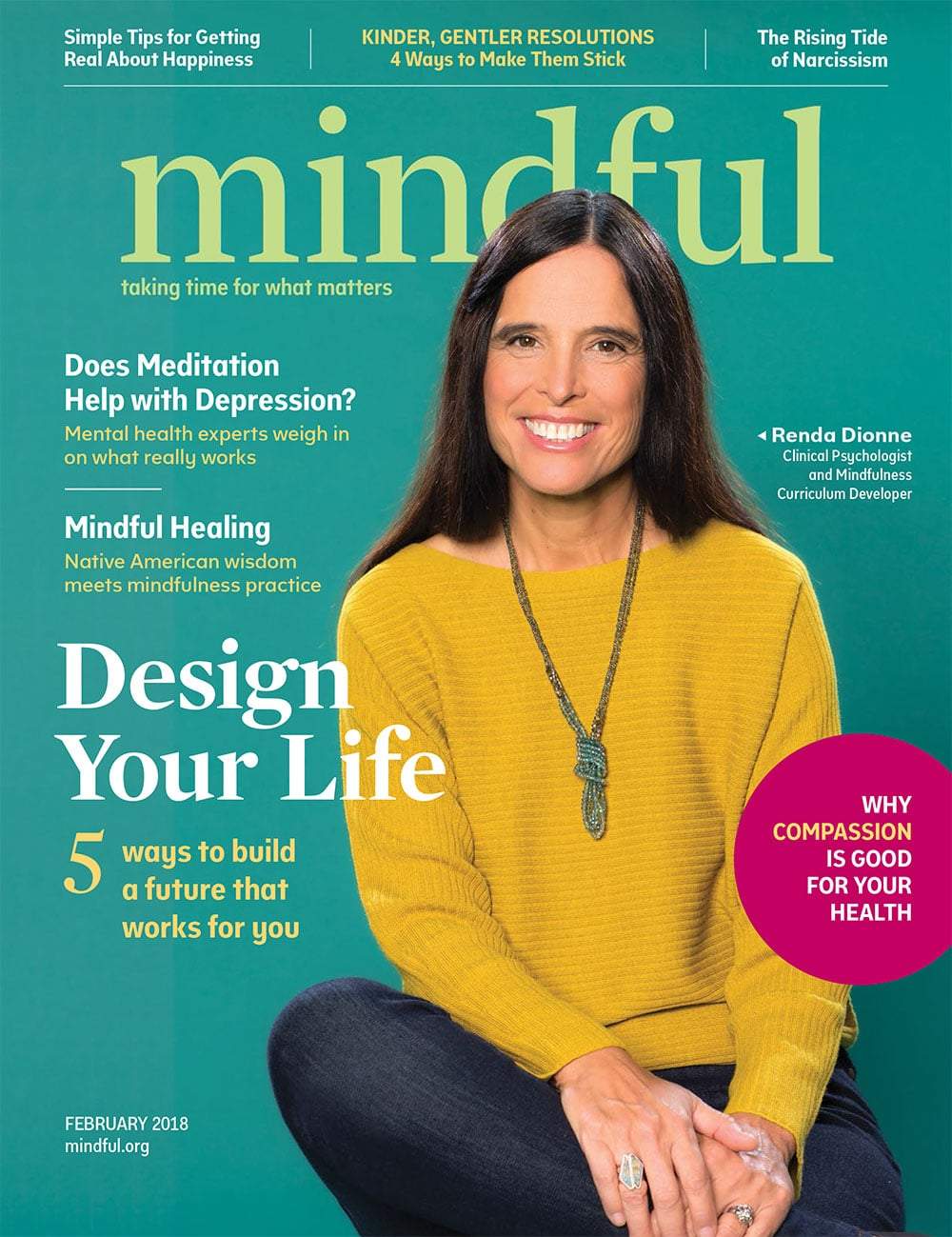 Exclusively in the Magazine
In the February issue, learn about how psychologists are using mindfulness therapies to ease depression, and who can (and can't) benefit from meditation. Explore mindful practices for depression and learn the first steps you should take when you're depressed. Plus, clinical psychologist Renda Dionne talks about the inherent mindfulness in Native American cultural traditions.
On the cover: Renda Dionne, clinical psychologist and mindfulness curriculum developer.
Subscribe now and choose Digital or Print + Digital for immediate access to the February issue.