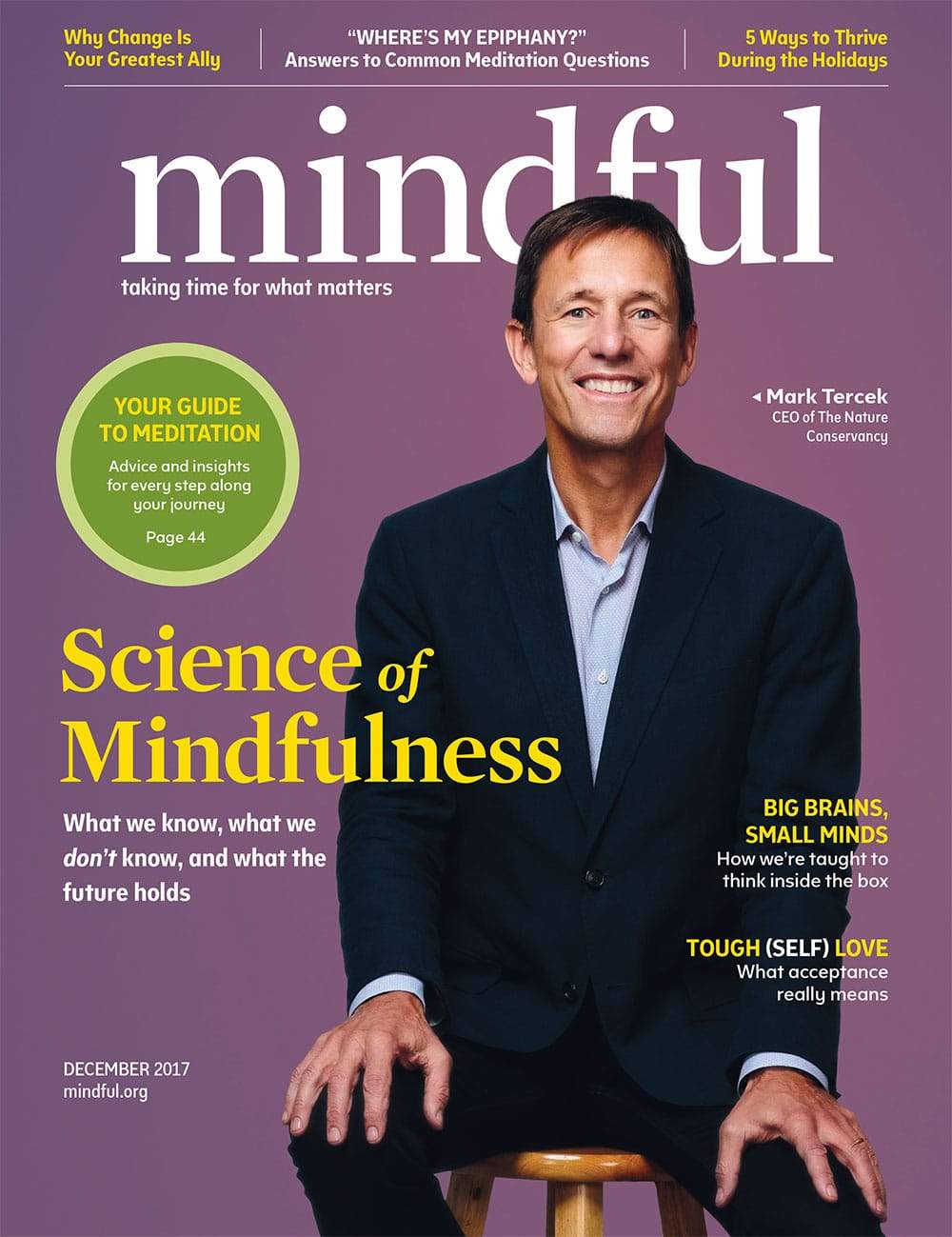 Exclusively in the Magazine
In the December issue, learn how to navigate the path of meditation in our guide to a journey called mindfulness. Researchers are exploring the capacity of the brain to transform under the influence of meditation. Read the latest report from the scientific world, with a glimpse at the mindful brain. Plus, discover how true acceptance of the hard stuff in life can allow you to move forward with greater clarity and wisdom.
On the cover: Mark Tercek, CEO of The Nature Conservancy talks to Mindful about fitting together meditation, big business, and environmentalism.
Subscribe now and choose Digital or Print + Digital for immediate access to the December issue.