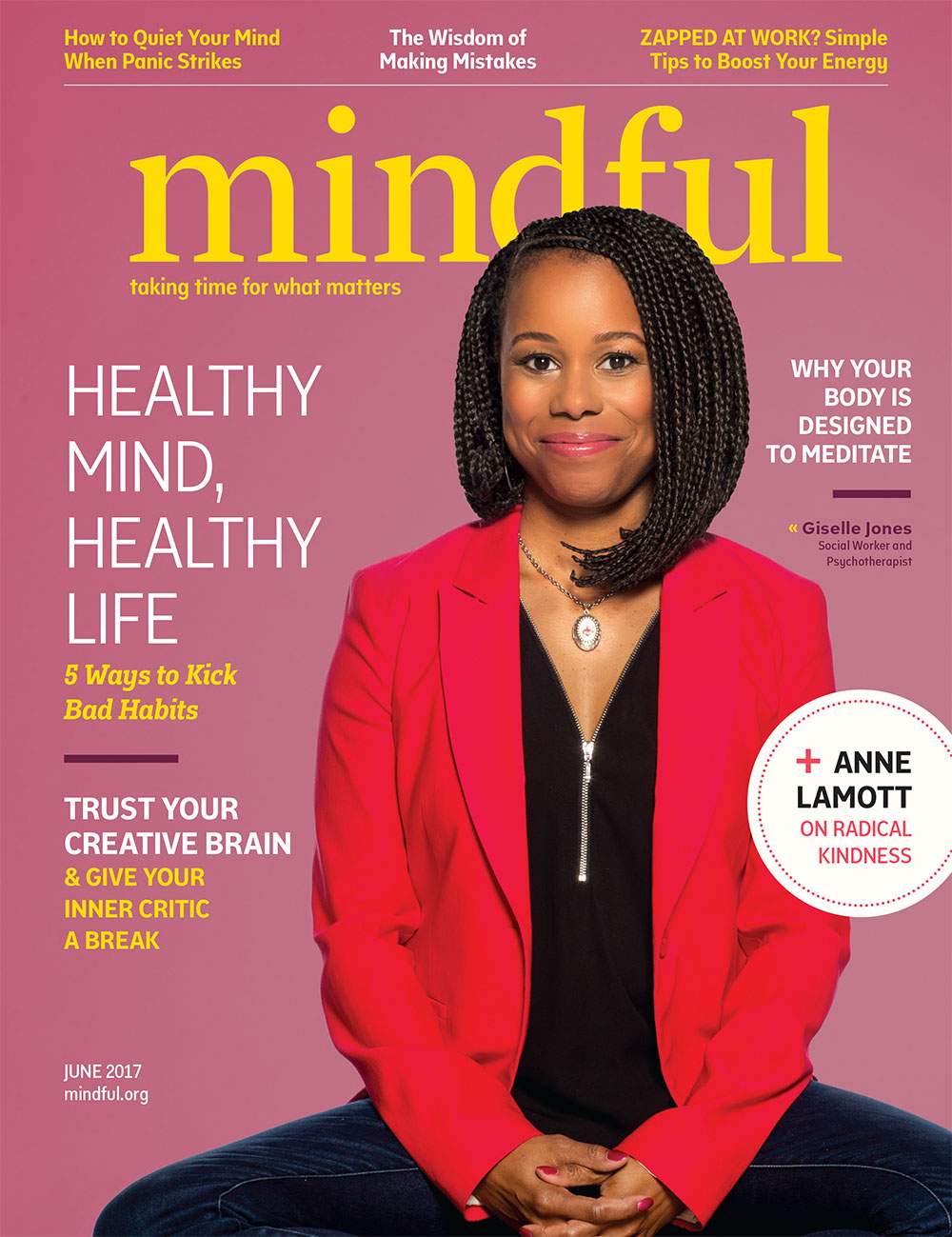 Exclusively in the Magazine
In the June issue renowned writer and thought-provoker Anne Lamott shares her latest fascination with an act we rarely consider but desperately need: mercy. Hugh Delehanty, coauthor of the best seller Eleven Rings, embarks on a creativity and mindfulness retreat, where he discovers the key to being creative. Plus, take a seat with us and find the right meditation posture for your body.
On the cover: Giselle Jones is a psychotherapist who treats people with mental health and relationship issues. This month Giselle sits down with Mindful to discuss how her own mindfulness practice helps her professionally but also how she uses it to help her patients.
Subscribe now and choose Digital or Print + Digital for immediate access to the June issue.