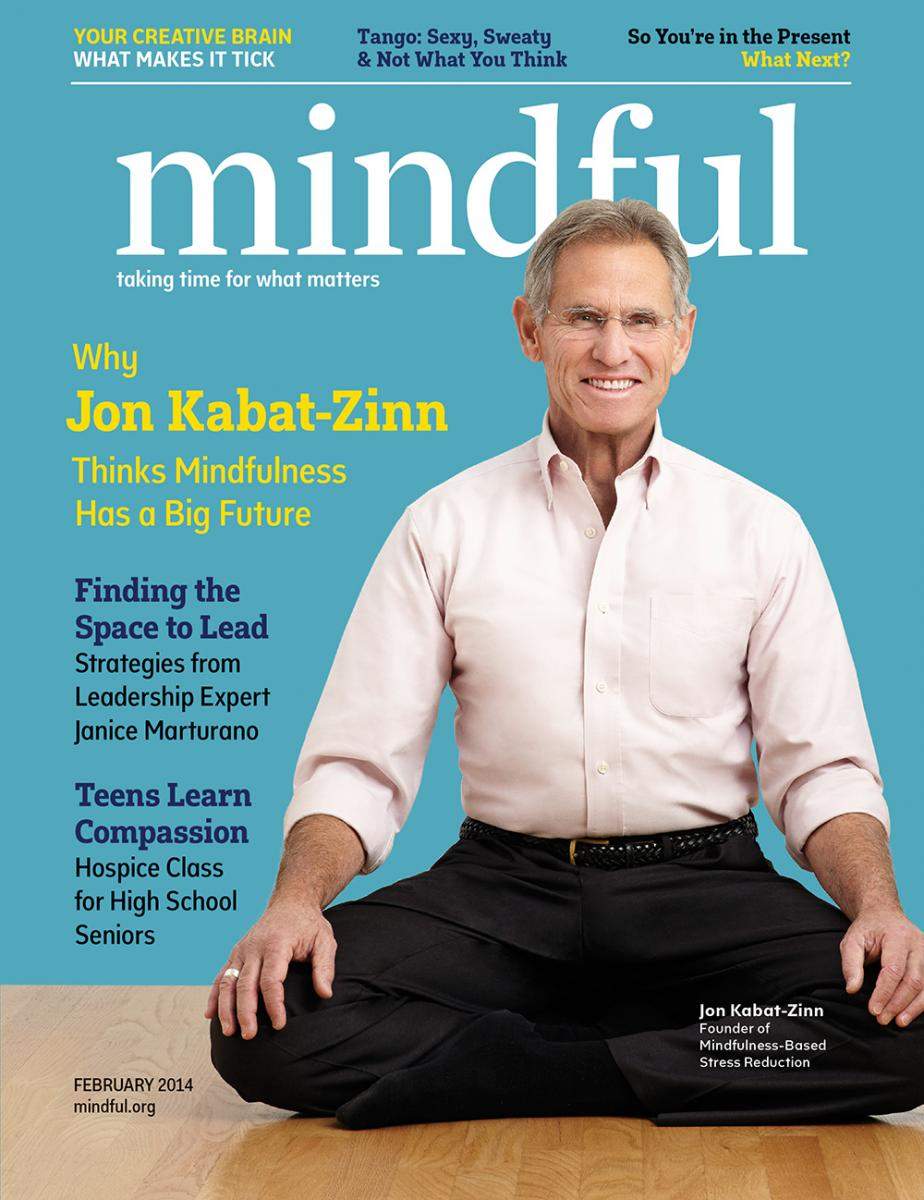 No Blueprint, Just Love
When he started MBSR, Jon Kabat-Zinn didn't have a detailed plan—just passion and an inkling that lots of good would come of it. Now, 35 years later, he talks with us about the present and future of mindfulness.
Sidebar: How to try less and be more

 A Matter of Death and Life
High school seniors at The Harley School in Rochester, New York, have the option of taking a class called "hospice." Most who sign up for it don't know what they're in for, but none of them forget the experience when it's over. Jennifer Campbell reports.
Sidebar: Teenagers share their experiences at hospice
Finding the Space to Lead
Janice Marturano, former vice president at General Mills, says making space is the key to effective and satisfying leadership. She shows us how to do that—whether we're leading our careers, our families, or our communities.
Sidebars: Two practices to connect you to your best leadership qualities.

 The Tango Lesson
You might think the Argentine tango is simply the most seductive way to get across a dance floor. Tracy Picha discovers it's also a great way to learn how to dance with life. Read the article.
---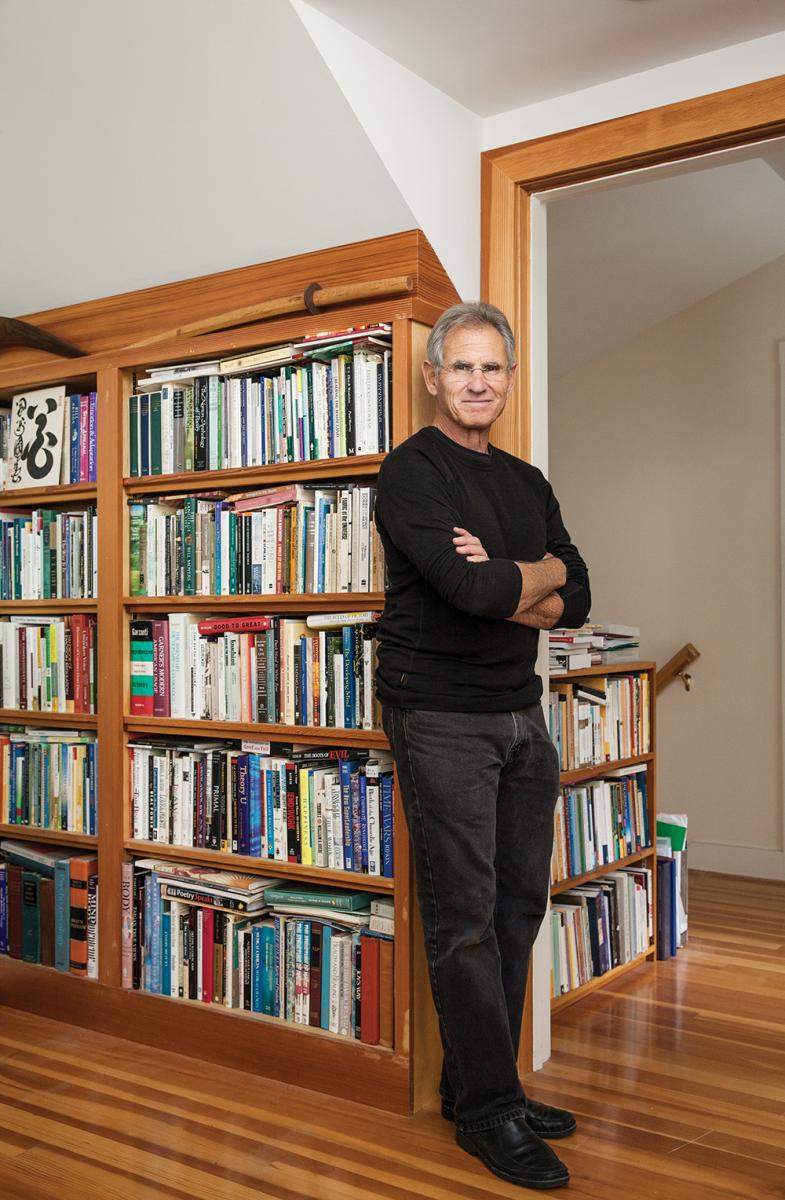 Your Thoughts
Our Thoughts
Contributors

 Now
Veterans find a place on Facebook • Cities learn to slow down • An antibullying program makes a difference • Get some tech support to learn meditation • A new documentary tracks how kindness travels • Enjoy snapping photos with your iPhone a little too much? • Advice on love—just in time for Valentine's Day • The latest science news
Bookmark This
The writings, recordings, and apps that are capturing our attention now.
Mindful/Mindless
Spray-on caffeine and a building that fries the sidewalk? Our take on who's paying attention and who's not.
Body/Mind
Off the Couch
Travis Eneix knew he was in for trouble if he didn't change his habits. Tai chi saved his life.
Mind/Body
Collisions of Creativity
When it comes to creativity, says Sharon Begley, having "leaky" filters in our brains is good news. Read the article.
One Taste
A Humble Head
Angela Mears treats cabbage with a little respect—we share the delicious result. Recipes by Béatrice Peltre
In Practice
Techniques


 Body Language
When was the last time you gave your body a break? And we're not talking about sleep. Read the article.
At Work
Scared and Doing It Anyway
What to do when getting a promotion triggers fear; how to tell if that new company you're interviewing with will be a good fit.
Ask Ms. Mindful
How best to deal with difficult people in public; how to get your parents to talk about making a will; and why you're not over your ex yet.
Insight
What Happens After Now?
The more awareness we develop, says Barry Boyce, the richer our lives get—and the more capable we are of enriching the lives of others.
MindSpace
After a meditation retreat, Maira Kalman finds a new kind of happiness.
If you would like to purchase a copy of this issue, you can go to our store here.