Imagine being poked by a thermal probe that heats a small area of your skin to 120.2 degrees Fahrenheit. Ouch.
Now imagine trying mindfulness meditation, and having that probe touch your skin again. Painful, you'd think. Not as much.
Researchers at the Wake Forest Baptist Medical Center found that the brains of meditators respond differently to pain—a huge finding, given the continued skepticism regarding the benefits of mindfulness meditation as an effective treatment for pain with unique mechanisms above and beyond providing a placebo effect.
The research is even more poignant given that pain is one of the most pervasive, debilitating, and expensive health problems faced by approximately 100 million Americans. Until recently, the go-to treatment has been opioid medications, which have a high side-effect profile, and are highly addictive. More and more, doctors and patients alike are looking toward non-pharmacological ways to supplement current treatment options to help reduce pain and the toll it takes on quality of life.
Mindfulness as a Treatment for Pain
As mindfulness meditation is being introduced into the mainstream to help combat pain, many questions are surfacing about whether it really helps, and the exact mechanisms by which it might provide some benefit.
Jon Kabat-Zinn, the pioneer who brought mindfulness to the West as a possible psychological intervention, was the first to study the connection between mindfulness meditation and pain. In his 1985 study, 90 chronic pain patients were trained in Mindfulness-Based Stress Reduction (MBSR). Results indicated statistically significant reductions in measures of present-moment pain, negative body image, inhibition of activity by pain, mood disturbance, and psychological symptomatology, including anxiety and depression. Additionally, pain-related drug utilization was reduced. Since that study, there have been many more with similar findings.
The mechanisms behind how mindfulness reduces pain proposed in these studies continue to include mindfulness meditation's ability to provide pain relief by cultivating the ability to parse between the objective sensory dimension of pain, and the more subjective judgement that we attach to the pain that constructs the way we experience it.
Pain is a complex phenomenon, mainly due to it being a multi-dimensional and subjective experience that consists of sensory, affective, and cognitive elements. Meaning, when we first experience a sensation of pain, we begin to judge it as bad and as something we want to immediately eradicate. Then, we start to conspire ways to escape the pain, to find any solution we can come up with, all the while continuing to judge our pain as negative. The subjective judgement we add inflates the pain, making the experience of it far more noxious than the sensory experience alone.
Mindfulness meditation can be used as a tool to create more awareness of the sensation of pain itself, without the judgment or resistance, and the affective and cognitive evaluation that we often project upon it. When we impose a litany of negativity upon our pain, it only becomes worse, and potentially elicits other difficulties including depression and anxiety. When we become more aware of what we are actually experiencing, without the overlay of our judgment, the overall perception of pain is reduced.
Kabat-Zinn articulated this well in The Mindful Solution to Pain. He writes, "From the perspective of mindfulness, nothing needs fixing. Nothing needs to be forced to stop, or change, or go away." Kabat-Zinn is making the case for awareness of a sensation, without the overlay of our thoughts, in order to elicit healing. He goes on to say "…It is only awareness itself that can balance out all of our various inflammations of thought and the emotional agitations and distortions that accompany the frequent storms that blow through the mind, especially in the face of a chronic pain condition."
While focusing on the sensory experience of pain could sound counterproductive, it actually provides a pathway to pain relief that is different than the traditional pharmacologic interventions that aim to quell the sensation of pain immediately.
Mindfulness Meditation and Possible Mechanisms of Pain Relief
With the advent of modern imaging techniques such as the functional magnetic resonance imaging (fMRI), neuroscientists are finding changes in the brain that are in sync with Kabat-Zinn's proposed mechanisms.
The brains of meditators respond differently to pain: Grant et al. (2011) used functional and structural MRI to ascertain the brain mechanisms involved in mindfulness-related pain reduction. They found that during pain, meditators (albeit in a non-meditative state while being studied) had increased activation in areas associated with processing the actual sensory experience of pain (including primary and secondary somatosensory areas, insula, thalamus, and mid-cingulate cortex). They also found decreased activity in regions involved in emotion, memory, and appraisal (including medial pre-frontal cortex (mPFC), orbital frontal cortex (OFC), amygdala, caudate, and hippocampus).
Activation of different neural pathway than a placebo: Zeidan et al.'s most recent (2015) study found mostly consistent results and went a step further and accomplished the feat of proving that mindfulness meditation has a different neural pathway than, and reduces pain intensity above and beyond, placebo. In this study, relative to other comparison groups, mindfulness meditation was associated with decreased activity in the brain area called the thalamus. This possibly reflects the inability of sensory information from reaching areas of the brain associated with thinking and evaluation.
Despite the increased elucidation of neural mechanism related to mindfulness-related pain reduction, and its viability as an additional tool doctor's can "prescribe," questions still remain. There are many conflicting studies that seem to indicate that mechanisms may vary based on a meditator's expertise level, as well as a meditator's engagement in Focused Attention (FA) vs. Receptive Attention (RA) also called Open Monitoring. Findings also differ by stimulus type (heat vs. laser), and diverse experimental directives. Additionally, more research is needed to parse between mindfulness's ability to reduce both acute and chronic pain.
While mindfulness meditation is not the end all be all panacea for pain, there is enough evidence to indicate that mindfulness practice does in fact lead to reductions in pain intensity and unpleasantness, even more so than placebo. The proof is even in the brain circuitry. In this way, it can be a safe addition to treatment options that have heretofore mostly included highly addictive opioids.
Mindfulness Practice for Pain Relief: The Body Scan Meditation
So how can we put this theory and research into actionable guidance for our own lives? One of the most effective mindfulness practices with regards to pain reduction is the body scan technique, which provides us with the ability to identify physical discomfort in different parts of the body.
The body scan can allow us to use our bodies to experience present-centered, non-judgmental awareness. We can learn to be aware of whatever sensation arises in our bodies, particularly the painful ones, and then we learn to notice the difference between the direct experience of these sensations and the indirect perceptions that we add on to that experience.
The body scan allows us to non-judgmentally identify what we are feeling and where we are feeling it as we narrow our focus on each detailed part of our body. Yet, we also begin to train our minds to broaden our focus away from the intricate body parts to a broader and more spacious awareness of the body as it exists as a whole, with different co-existing parts and sensations. A greater understanding of what our body endures allows us the opportunity to see what it feels, accept it, and cultivate compassion for it, without immediately judging it or trying to escape it.
I invite you to take the time to try a guided body scan meditation. It is my hope that together we can work toward a more mindful approach to pain relief.
Mindfulness for Pain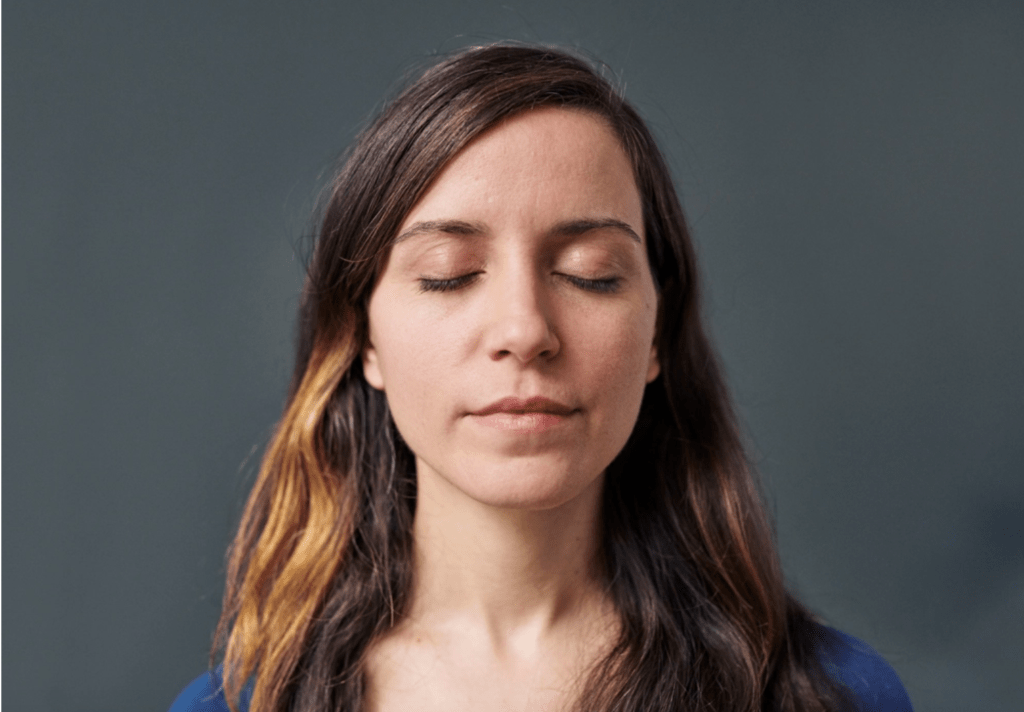 Explore best practices and cutting-edge research on how mindfulness can help with pain
More Body Scan Meditations
Try this meditation practice to relax your body from head to toe. Read More
Elaine Smookler
January 27, 2023
Explore this guided meditation to calm your body, bring mindful curiosity and openness to the present moment, and improve your quality of sleep. Read More
Diana Winston
March 13, 2019
Explore this guided practice to calm your mind, notice sensations in the body, and bring awareness to the present moment. Read More
Tara Healey
September 15, 2020