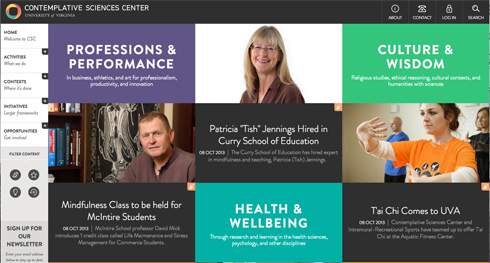 The Contemplative Sciences Center, founded in the spring of 2012, is working to foster exploration of the practices, ideas, and modern applications of contemplation, building on existing strands of related research and activity around the University of Virginia.
Online, you can learn about events, research projects, and courses related to areas of contemplative research—everything from health and well-being to professions, education, and design.
To take a look at the website, click here.