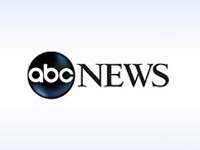 Tuesday's chat was hosted by Dr. Richard Besser, the chief health and medical correspondent for ABC News. He took questions on the health benefits of yoga and meditation, current research, and how a meditative practice could help with stress associated with the tornado in Moore, Oklahoma.
Highlights from the ABC News blog included comments from top research centers and hospitals, including the University of Wisconsin, and key people in the mindfulness community, such as Congressman Tim Ryan (D-Ohio), author of A Mindful Nation: How a Simple Practice Can Help Us Reduce Stress, Improve Performance, and Recapture the American Spirit. 
Below are a few tweets we highlighted from the conversation.
#Meditation promotes #mindfulness, which allows us to be present to situations, process them & have non-emotion driven responses #abcdrbchat

— Lori Rosenthal, RD (@LoRoRD) May 21, 2013
T5 Research on mindfulness, #yoga and #meditation spearheads health improvement and knowledge of our brains and ourselves#abcDrBchat

— CIHM at UW (@Wisc_CIHM) May 21, 2013
T6: Ive found during my years in Congress mindfulness meditation can help provide a quiet moment and decrease stress and anxiety #abcDRBchat

— Rep. Tim Ryan (@RepTimRyan) May 21, 2013
T2 #Mindfulness #meditation appears 2 be associated w/ measurable changes in the brain involved in memory, learning, & emotion #abcdrbchat

— NIH NCCAM (@NCCAM) May 21, 2013
Click here to read the full transcript of Tuesday's chat.