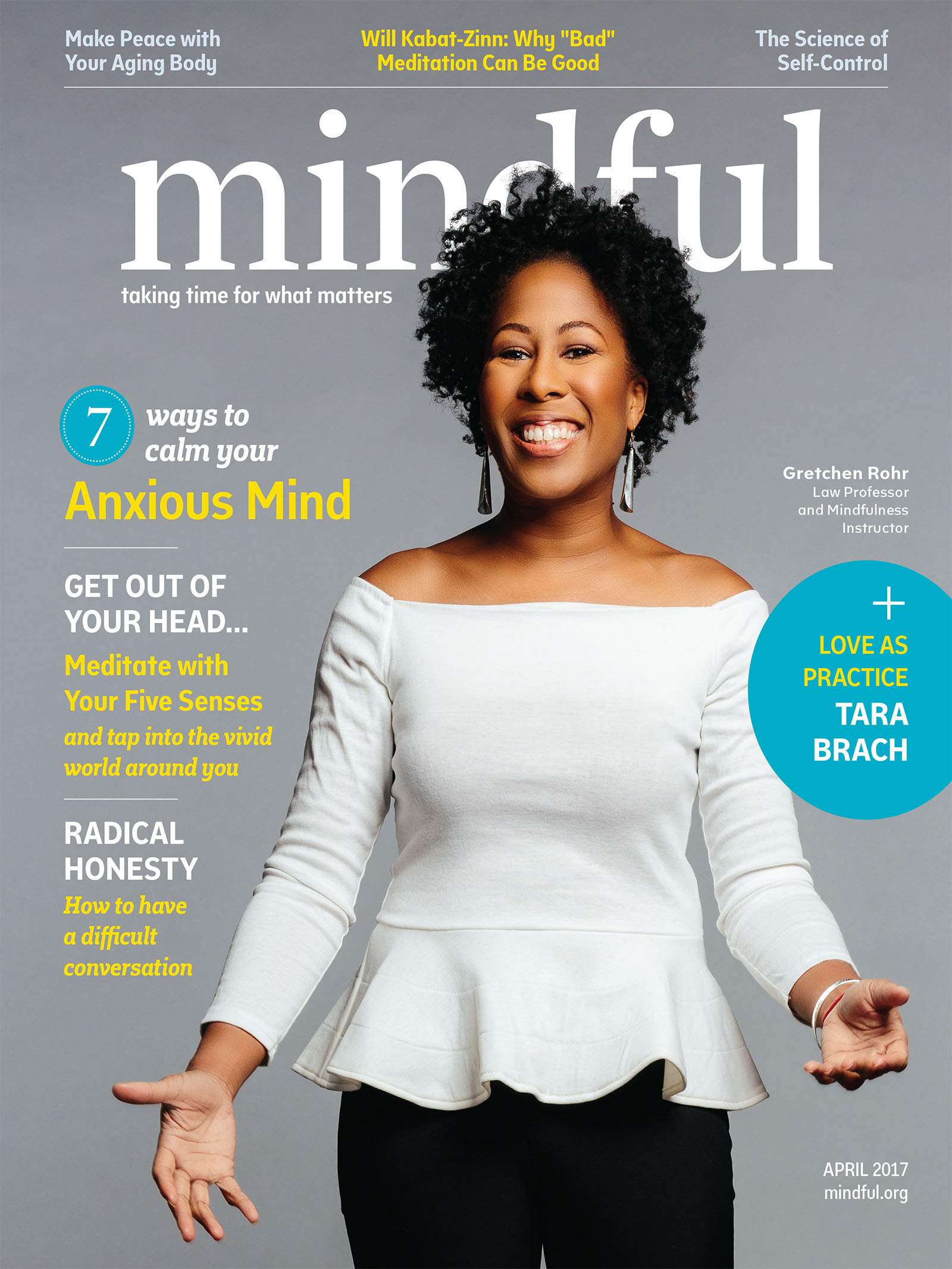 Exclusively in the Magazine
In the April issue learn how to meditate with your five sense and re-discover the vivid world around you. Mindful's Editor-in-Chief reflects on our common human experience of anxiety – and how meditation can help you stay steady and find calm. Plus, find out what lies at the heart of fulfilling, healthy relationships.
On the cover: Gretchen Rohr, Law Professor, mindfulness instructor and former judge sits down with Mindful to discuss mindfulness in judicial practice and the important role meditation has played throughout her career.
Subscribe now and choose Digital or Print + Digital for immediate access to the April issue.