Is school a good thing?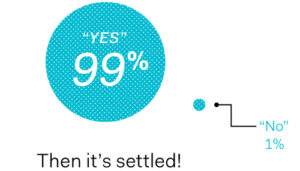 What's your ideal school type?
58% think public school is the best option. Private and independent schools tie in second place at 17% apiece. Almost no one likes the school of hard knocks (2%).
What was your favorite subject in school?
Only 3% chose gym. Because no one likes gym. Just kidding! Exercise is important.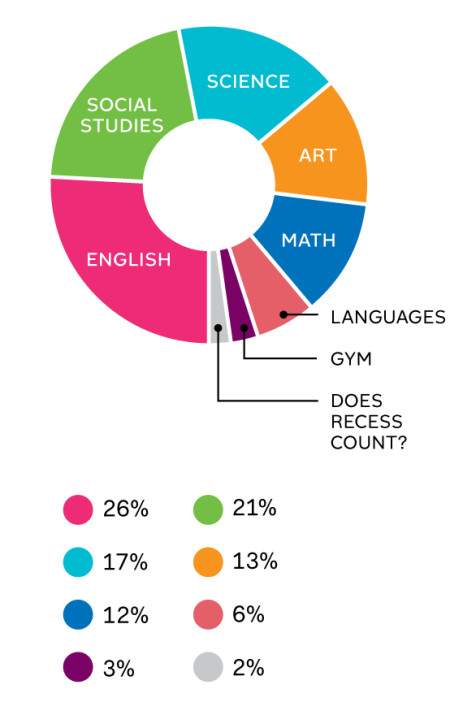 Should meditation be taught in school?
95% say yes it should. We agree.
How do you keep in touch with old classmates?
42% use Facebook or other social media to stay in contact, and almost as many don't keep in touch at all (41%).The rest opt for the occasional phone call (10%) or chat over coffee or lunch (7%).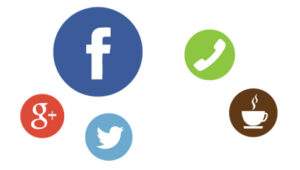 What's one thing you wish you'd learned in school?
That it's not all about the grades
How to fix my computer
Not to sweat the small stuff
Jazz improvisation
How to communicate with girls
How to take life less seriously
Meditation!!!!!!!!
The value of curiosity
How not to get pregnant
Popular answers:
How to be confident
How to manage stress
Financial planning and
management 
What's one lesson you learned at school that didn't take place in a class or that wasn't in the curriculum?
How to make a good
prank call
Bullies crush your spirit
Storytelling
Competition kills creativity
Girls are just as good as
boys at anything they
choose
Caring is everything
Kissing
Mean people suck 🙂
If you could change one thing about school, what would it be?
NO STANDARDIZED
TESTS!
Don't teach things that you
can never use in real life
Get rid of homework
Have high school start later
in the morning
No pep rallies
More time for recess
What was your favorite school lunch?
Donuts
Bologna sandwich and Doritos
Spaghetti served with a peanut butter sandwich
Um, corn dogs!
Tofu, rice, and steamed broccoli
Creamed chipped beef on toast (shit on a shingle)
Book under a tree with a Coke
Home-bagged eggplant parmigiano!
Probably something horrific like pizza…
Roasted chicken with potatoes, peas, and
applesauce. This lunch was served in our public school cafeteria by women and
men who actually cooked lunches on site—it was the early '60s