It's 5:30 on a Sunday morning and you wake from your slumber to hear the kids stirring in their bedrooms down the hall.
"Your turn to get up," you say, nudging your partner. So he does, drowsily leaving the room only to return a few minutes later—followed, not surprisingly, by your two kids.
As they happily bounce on the bed, you grumpily try to convince them to go play on their own. It's no use. While your partner snuggles back under the covers, you drag yourself out of bed.
Later that morning you find a moment to talk with your partner. "What happened? I thought it was your turn to get up with the kids today."
He shrugs. "They really should be able to entertain themselves at their age, shouldn't they?"
You feel yourself bristle. "Maybe they should, but they never have. Why did you expect anything different today?"
The concept of mindfulness often brings up images of relaxation, stillness, or acting in some beatific, staid manner. Indeed, there's a widely held assumption that being mindful means you're always calm and in control. And because of this perception, mindfulness itself is sometimes miscast as a set-up for personal failure. "Life's hard enough without aiming for being mindful all the time."
Yet the notion that mindfulness imparts some unrealistic state of human perfection misses the point. Not only does it not equal perfection, it encourages quite the opposite view of our lives. For as much as you'd like to think you could be cheerful and understanding about—maybe even grateful for—your children's abundant early morning energy and generous about your partner's need to catch up on sleep, too, you're tired, and yes, annoyed. The reality is that living peacefully with our families, friends, and colleagues requires patience with an awful lot of things.
Being mindful starts in part with accepting the fact that we cannot ever be fully mindful in the first place. Our brains just aren't wired that way.
Most anywhere in life, being mindful starts in part with accepting the fact that we cannot ever be fully mindful in the first place. Our brains just aren't wired that way. And life itself is unendingly unpredictable; imperfection is the norm. It's how we live with these facts that influences our moment-to-moment well-being.
So, sure, one aspect of mindfulness is aiming to be more focused. That's because otherwise most of us spend much of our time doing one thing while paying attention to something else. We're not aware in any useful way about what we're doing, saying, or thinking. Not only do we miss out on many meaningful moments when we do this, we also fail to notice the assumptions and choices we're making throughout the day.
Yet even when we actively practice mindfulness, we can't sustain focused attention for long. Over and over again we get distracted by our own minds. Sure, when we notice ourselves lost in thought, we bring ourselves back to present awareness—until the next time our minds wander.
Why Practice Mindfulness if Our Minds Are Built to Wander?
Mindfulness practice has distinct benefits— otherwise it would be pretty silly to bother—but there's no particular end point where anything becomes "perfect."
Rather than getting caught up in being solemn and serious about that paradox, it's useful to bring along a sense of humor: Consider how earnestly we aim our attention, only to have a chorus of concerns, pain, or excitement take over. We aim to be less reactive and driven by habit but become derailed by both again and again.
Clearly, when it comes to mindfulness, we spend an awful lot of effort striving for something not ever fully attainable. The mind often does what it wants without our knowing consent and not always to its own benefit—a somewhat twisted and at times outright silly state in which we live. We rely on the mind to figure things out, but it doesn't even know what's good for it!
Mindfulness, however, also does not mean I'm perfect just the way I am. It's not that life's "All good," as the common maxim indicates. Those kinds of clichés don't mean much—we all could use some improvement, and sometimes life isn't particularly good. Instead, when we recognize that we're lost once again in feeling we "should" be perfect at being mindful, we practice letting that thought go, and get back to doing our best without the extra layers of exhausting self-judgment.
And that's where mindfulness becomes useful. Surfing the never-ending waves of change and challenge that comprise real life, we aim to improve while not judging ourselves for feeling the need to improve. We can readjust and try again both in mindfulness practice and in the rest of life. After all, what can any of us do except pay attention to making skillful choices, work diligently at what it seems we can influence, and try to be at ease with all the rest?
Mindfulness does not impart a magical state of perfection. Life is unendingly unpredictable, and imperfection is the norm. How we live with these facts determines our moment-to-moment well-being.
Being Mindful is The Opposite of Being Perfect
There's no question that mindfulness can be a muddled concept. For one thing, the word itself doesn't mean a whole lot. It's meant to capture a way of living. One aspect of the practice sounds something like this: When aware of what we're doing instead of skating through life on autopilot, we have a whole lot easier time managing. Without effort and attention, our lives may otherwise follow the same old mental ruts, for better or worse, day after day.
When we pay more attention, one of the first things often noticed is that the mind has a "mind" of its own. It creates ideas constantly—some useful, some random, and many on closer inspection simply habitual. When we're functioning from autopilot, we keep living the same way, whether or not it's to our benefit. We accept our assumptions, ways of doing things, and other thoughts as fixed and factual. But, as the saying goes, we shouldn't believe everything we think.
The Inner Critic is a particularly draining mental pattern. Like a playground tyrant, it's an unrelenting heckler. It insults and judges mostly without reason—You're not good enough. You should have done X or Y but definitely not Z again. Why do you bother? You'll never get it right.
That voice is not about improvement, making amends, or fixing what needs fixing—ideas we want to build upon. The Inner Critic embodies mindless self-judgment that undermines our confidence, and, ultimately, our well-being, and affects all of our interactions with the world.
When we take that critical voice at face value, it fuels perfectionism—I blew it, I should be better at this thing; I shouldn't be so (fill in your own habitual blank). Even if there were some credence to the thought—maybe we would benefit if we were a little less reactive or hit the gym more often—the incessant negativity isn't helpful. Change and effort do not require constantly deriding ourselves along the way. In fact, they're often upended by it.
Most of us spend a fair amount of energy trying to convince ourselves that this judgmental voice is wrong, but it's not a logical thought to start with. We posit and plea and debate with it, but it's not even-handedly grading our performance. We can't with logic alone solve why we're down on ourselves or why we're better than the Inner Critic would have us believe. The truth is, over-analyzing our own worth, skills, or prospects can't really influence an inherently irrational voice.
When we recognize the Inner Critic as nothing more than an entrenched mental habit, we shift our relationship with it. Instead of trying to pacify this voice, we label it and create some distance. Thanks anyway. That's judgment, and I'm not wrestling with you today. Instead of believing its nagging opinions, we pause, nod at our personal heckler with a smile, and come back to our senses once again.
Instead of constantly trying to pacify our Inner Critic, it can help to just label it for what it is—an entrenched mental habit of judging ourselves harshly and mostly without reason—and create some distance from it.
Here's What Self-Critical Thinking Looks Like:
I should be better spoken, less irritable, and more reflective.
I should be a better meditator.
I should be taller and have more hair.
I should…
There are things we absolutely should take care of in a concrete sense: I should put solid effort into my activities and work. I should walk the dog. I should give money to charity. Indeed, we should do what we can to improve our lives and the lives of others. Yet much of the time "should" instead represents a red flag. It's a warning signal that something does not match an uncompromising, not always realistic, mental mirage we've created for ourselves.
Here's an example from my medical practice: Whatever you may know or believe about Attention Deficit Hyperactivity Disorder, when accurately diagnosed it represents a medical disorder in which self-management skills lag behind peers. For example, a child may be 10 years old but have the abilities of someone far younger when it comes to focus, organization, and planning. This fact is frustrating, demanding, and sometimes overwhelming for both parents and children—but until we catch up their abilities, that child's specific skills will remain exactly what they are.
There is a common perception that someone with ADHD should do a better job. "If only they tried harder or cared more, they'd stop forgetting their homework!" But a student with ADHD can't manage schoolwork until taught ways to handle his or her condition, and that takes longer-term planning and diligence. Stress understandably continues until the issue resolves, but the added "should" further burdens parents and children.
As with any challenge in life, overcoming ADHD requires seeing it as it is. When a child with ADHD believes she should be able to succeed through effort alone, it undermines motivation and makes success less likely. When adults feel the same, it just increases their anger and frustration. In fact, when a parent initially recognizes that a child doesn't want to be forgetful (it's a common aspect of ADHD) they generally describe a relationship shift with both that child and ADHD itself—even before finding a solution to the forgetfulness.
This doesn't mean acting falsely upbeat. In fact, sometimes a new understanding of ADHD leads parents to believe they "should" be more patient and able to handle it. But ADHD can be frustrating, managing it difficult, and you cannot feel different than you actually feel. With or without ADHD, it's always OK to recognize our stress, disappointments, and flaws as a parent. Then, by settling and recommitting to do the best we're able, we move forward again.
Letting go of perfectionism allows for more practical, nonjudgmental solutions around ADHD and anywhere else in life. Answers arise when we see things more realistically, glancing past the fixed views of "should." For ADHD, that means one thing. When it comes to aiming to improve somewhere else, it means something different. Whatever your goal, just mucking around in your own "should" is only going to cause unnecessary pain and slow you down.
So next time you find yourself thinking, "I should" in that way, pause. Notice the voice and any pattern it represents, and address it. As a class participant once shared about speaking to her Inner Critic, "Thanks for the feedback, but I'm done should-ing on myself today."
Moving past perfect may mean finding a way to accept something previously intolerable, or it may mean asserting yourself and living with the fallout.
The Trap of Perfectionism
For some people, striving for perfection seems like a huge motivator in their lives. They may feel that letting go of perfectionism feels like giving in to inertia or giving up. Yet self-improvement, and working hard in general, requires resolve, not fear of failure. We're not looking for a pass from trying, only from extra layers of weighted judgment. In fact, perfectionism itself creates hurdles that can hinder motivation, progress, and change.
When our goals become too idyllic, they can overwhelm our ability to take the necessary initial steps toward what we want to accomplish. The Inner Critic rejoices, as it watches the monstrously large wave we've created racing toward shore, and then spits from its beach towel, You? You'll never handle that!
And when we stumble in our tentative first tries, we end up sucked into an undertow of self-loathing as we compare our lack of progress to that distant ideal. Or we burn out from the constant striving to get somewhere other than where we are right now. Beyond perfect, we may find ourselves capable of compromising and taking manageable, equally productive steps instead.
So maybe your kids really do wake you up every weekend. But right now, holding onto the picture of how they "should" behave isn't getting you or your partner more sleep. It's just creating frustration on top of sleep deprivation.
A solution requires letting go of should once again—if should means "What I picture" and not whether they are capable, or likely, to do what you hope. And then either taking turns with your partner sleeping in until they mature, or creating a specific plan to nudge their behavior in the direction you want.
Of course, perfectionism affects life beyond lazy Sunday mornings at home. Letting go of what a job or a relationship should be, and managing what actually is, can also mean admitting when something doesn't fit. "I should be happy with my health/work/relationship. I'm so fortunate, that's clearly how I should feel." And yet, this "shoulding" ourselves doesn't honor when something really feels off, and may keep us from taking appropriate actions to remedy the situation.
It can also feel like failure when the Inner Critic chimes in. Vacation with friends instead of my extended family? Oh, man, that sounds so much more relaxing. But what will the family think? We always meet for a week at the shore. Moving past perfect may mean finding a new way to accept something that's tolerable (I don't love the big family beach trip, but it's important to everyone so I'll go and make the best of it), or assertively addressing something that is not (I'm done with the family beach house, even though I feel guilty and I know some people won't be happy with me).
Recognizing failures, biases, or even smaller hurdles for what they are allows us to take charge—and nothing is more motivating than this. And when our plans go askew anyway, an honest view lets us humbly reassess, make amends, adjust, and get on with our day.
Why You Should Embrace Your Imperfect Self
Stuff happens, not all of it great. We mess up, and so do the people around us. As Jon KabatZinn, the founder of Mindfulness-Based Stress Reduction, suggests in his classic book Full Catastrophe Living, ease means finding comfort in the midst of the full catastrophe of life.
A formal mindfulness practice is an acknowledgement that if we aim to build certain traits, we access them more readily in daily life. If you want to be more aware, responsive, emotionally balanced, compassionate, or anything else, it takes effort. It doesn't require being perfect. And when you notice that voice taking over, it's an opportunity to move past its influence.
We all benefit when we take a few moments to focus our attention (without expecting stillness). Or settle our busy minds (without expecting stress to go away completely). Or build awareness of the assumptions and habits that drive us (without blaming ourselves for those tendencies in the first place). Or develop more compassion in our lives (even though some people absolutely, totally annoy us).
There's no perfect. If you're practicing mindfulness and judging yourself, notice that. Be aware of that impulse, and then let it go. You're flawed and so is everyone else. But when you aim for improvement, everyone benefits.
Mindfulness isn't perfectionism. It's the antidote to perfectionism.
---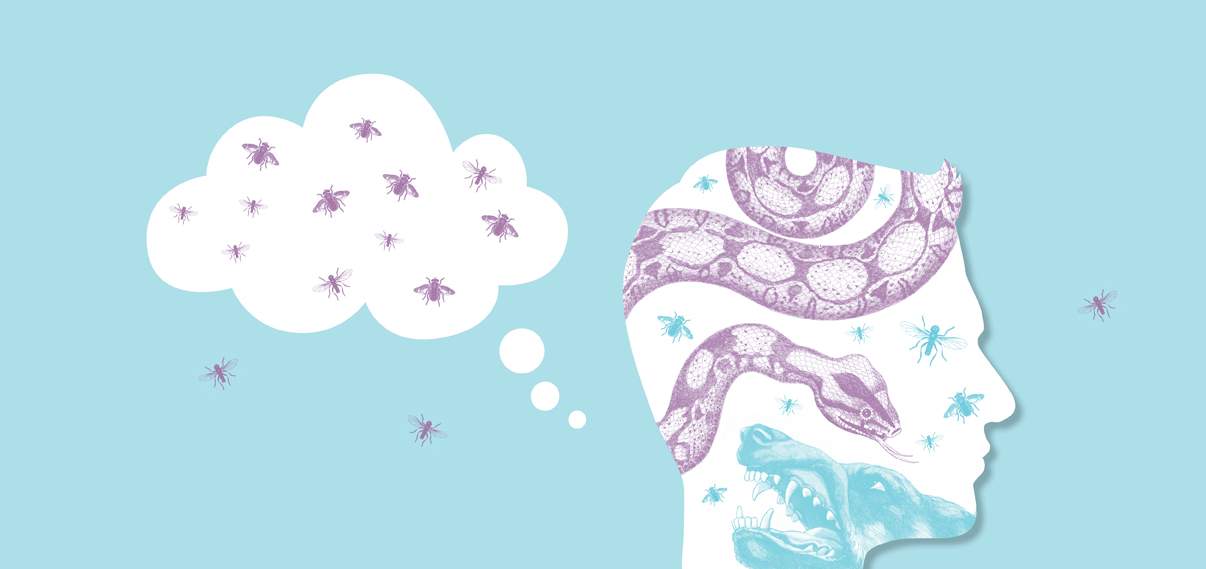 4 Ways to Tame Your Inner Critic: AKA: The Nagging Voice Within
Practice #1: Addressing Your Inner Critic In-the-Moment:
Over the next several weeks practice noting your Inner Critic as you go about your daily life. Give this voice a nickname if you'd like.
1. Ask yourself, if someone were actually standing next to me and supplying the same commentary, how would I handle it? You'd probably respond with something like, Thanks anyway, but I'm leaving now.
2. Take a pause. Without getting sucked into debate, each time you notice the Inner Critic, take a pause.
3. Breathing in, recognize the voice of criticism, and whatever it's implying about you or doing to your emotional state. Acknowledge that experience without needing to either banish it or rationalize it. This is how I feel right now: tired and insecure and angry.
4. Breathing out, let go. Instead of wrestling with self-judgment, see it for what it is, and turn your attention somewhere more useful. Focus only on the sensation of breathing as best as you're able, without striving or forcing anything.
5. Wish yourself well, like you would a close friend in distress. Picture freedom, relief, or ease with each exhalation as an intention for now or sometime in the future.
---
Practice #2: Let Go of Being the Ideal Role Model
Our thoughts and images of what an ideal parent or lover or leader should be can get in the way of just being the best we can be in any given moment.
There's a common misperception that practicing mindfulness imposes another idealized picture of what our lives as parents or lovers or close friends or leaders at work should be: Always calm, always in control, and always knowing what to do, like a stereotype from an old TV show. We can't help but fall short of this idealized vision. Recognizing that view itself is something to notice, and then we can practice setting it aside. Our relationships, our career, the way our kids turn out—these rarely match the pictures in our minds.
*One note of caution about family: If it's too intense to contemplate your family life, skip this exercise. Mindfulness can be used around trauma but ideally when integrated into some kind of therapy.
1. Notice the "shoulds" and write them down. For the next week, notice when something isn't fitting into your view of what your life "should" look like. Try writing it down.
2. After a week, look at your list. Notice first those things actually under your influence, such as logistics or a miscommunication that requires resolution. Of course, don't judge yourself if you haven't actually quite figured out how you're going to manage, but recognize that you could when the time comes.
3. Reframe and rename. Now, set solid intentions that seem appropriate: I'm going to try to schedule more family meals. I'm going to get the team together for informal eye-level chats.
For things that are not actually under your influence, how realistic is your picture of the situation right now? When you find your experience overly weighted by feeling you or someone or something "should" be better or different, pause. Focus your attention instead on a few breaths, or an activity with your loved ones, or another brief mindfulness practice.
Instead of treading down that rutted road again, take a moment to actively seek out whatever there is to enjoy as an imperfect person, living in an imperfect family, during any particularly imperfect day.
---
Practice #3: Let Go of Great Expectations
Let go of the irksome "shoulds" you impose on yourself and others.
Are you aware of the silent expectations you hold for yourself, those around you, and the situations in your life? Try looking at these "shoulds" from three different vantage points: you, the other, the whole picture.
Note: If you are not a parent, you can likely find relationships in your life where you place unrealistic expectations on yourself and others.
1) What expectations do you hold for yourself as a parent?
Reflect on your expectations for yourself. How does the desire to be perfect influence your experience? It might be judging your own actions, or even thoughts. I shouldn't be so frustrated. I should be calmer. I should be happier.
How does it affect your decision-making? He's already too busy but needs to take that class if he wants to get into a good college. She doesn't need a new phone but everyone else is getting one.
Also notice where thoughts of "should" impede change, since creating a new habit means admitting you're not perfect to start. I've been far too irritated around homework lately, and that's not how I want to act. I need to find another way to manage.
2) What expectations do you hold for your significant other and children?
Now take a moment to reflect on the expectations—or even demands—you make of your partner or child.
Maybe your kids can't sit through a meal or are always arguing with one another. Perhaps your spouse constantly runs late. These are real frustrations, and you don't have to be happy about them.
But is it possible that expecting perfection is making you (and them) just feel worse? You really wish you could sleep on weekends, but how much is the belief about "should" do adding to the stress of the morning?
What might change if you dropped that expectation, and managed what was left?
3) What expectations do you have for family events?
Next time a family occasion approaches, take a similar moment to reflect. So often we have idealized pictures of what birthdays or July 4th weekends or vacations must look like in order to successful. That our kids get cranky when tired and Uncle Joe always says something embarrassing—these details don't fit.
When we aim for some movie-like recreation, or to repeat a rosy childhood memory, life falls short more often than not. Maybe everyone getting together without bodily harm and having a few laughs over what didn't go as planned is as perfect as some particular gathering will ever will be.
---
Practice #4: Three Ways to Escape the "Perfect Meditator" Trap
Sitting still in quiet and safety, well fed and sheltered, the mind is still quite capable of making an intense mess of the moment. We're typically taken care of and in no danger while meditating, and yet can't be peaceful or relaxed on command. The future looms, the past haunts, or the present may seem a complete muddle. If your mind adds that much stress to your life while sitting quietly, what does it do when life is actually confusing, hurtful, or unclear?
Many of these confounding habits undermine the mindfulness practice we're trying to establish to work with them in the first place. If you're a new meditator, someone has hopefully explained that nothing is going to happen right away, and that you can't force yourself to have a quiet mind or feel relaxed. But even so, you imagine yourself sitting perfectly still, blissfully at peace and that you're going to do this for 30 minutes every day, without fail.
If you're an experienced meditator, you might add a whole other layer: I've been doing this for decades. I'm still getting annoyed at people and I'm not that happy with my life lately even though I should know better, and I didn't sit much the last few weeks like I should. I'm clearly not very good at it.
A perfectionistic voice telling you what your mindfulness practice "should" be instead of valuing what it is may undermine your determination to continue. Sitting in meditation creates an opportunity to notice it all and to choose a new path. Try practicing with the following things in mind:
1. Don't Believe Your Inner Commentary
What would it mean to observe any of your patterns or inner commentary without buying into it for a few minutes? I'm restless, and I'm just going to be OK with being restless right now. We set out with the intention to sit, we get distracted from that plan, and we come back to our present awareness. That's just how it goes.
2. Remember That Nothing's Perfect
There is no perfect mindfulness experience, always serene and on target, any more than there is a perfect life. Angst around boredom, rumination or, of course, perfectionism during meditation often reflects how our minds function day to day.
3. Keep Coming Back
Within your practice and in everyday life, notice the obstacle when it crops up—there's perfectionism again, something isn't as it "should" be. And then return to the next breath, moving forward, adapting, and coming back to your best intentions once again.