In the June issue, Arianna Huffington, founder of Huffington Post and author of Thrive, talks Mindful's Barry Boyce about how personal tribulations started her on a journey to mindfulness, and why she is convinced that its benefits will change the world.
When Arianna collapsed from exhaustion, injuring her head, it was a rude awakening for her about how she was running her business and her life. She tells Barry:
When I collapsed in April 2007, I was—by our society's definition—very successful, but by any sane definition of success, I was not […] As long as our culture defines success as money and power, we're stuck on a treadmill of stress, sleep deprivation, and burnout.
As we're beginning to recognize in larger and larger numbers that the way we run our lives and the way we've worked is not sustainable, here's an at-a-glance look at the dramatic consequences of stress, distraction, sleep deprivation, and lack of down time. Each suggests that Arianna's call for a third metric for defining success, beyond money and power, might be just what our career-minded culture needs. The infographic also shares some encouraging figures that suggest how mindfulness can help. (To enlarge the infographic, click on the image. And if you want to a shareable version, you can also download the Measuring Well-Being infographic.)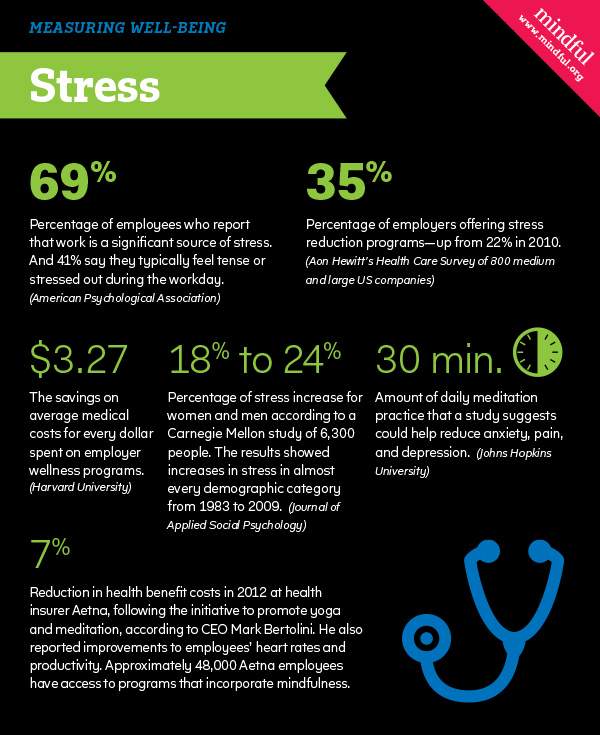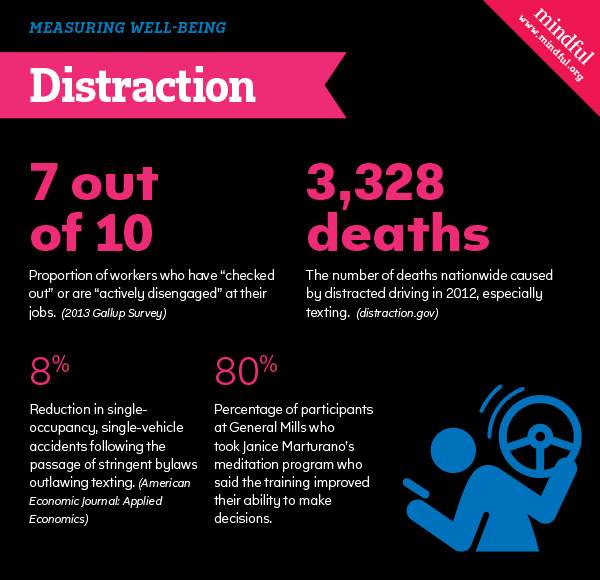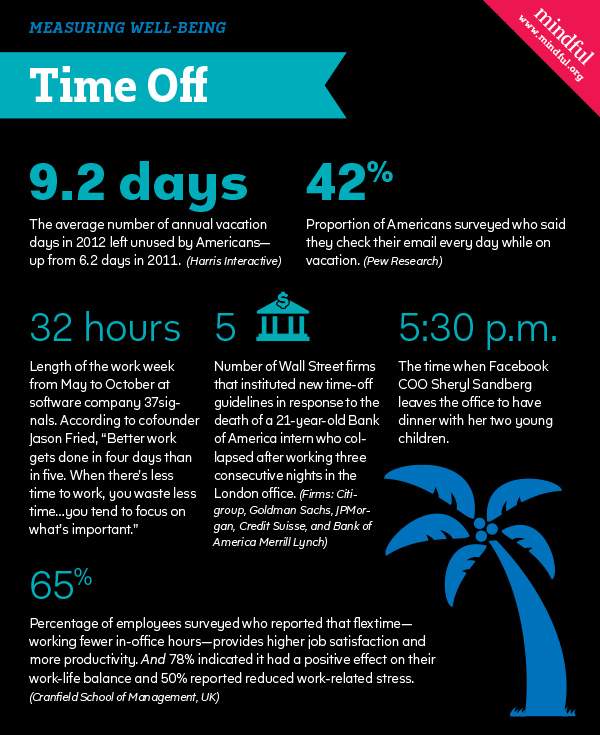 For more than just this Glimpse: