We are pleased to bring you this preview from MindfulDirect—our new video project that will bring the best stories from the mindfulness world to your computer, tablet, smartphone and TV. With the interest in mindfulness exploding in every part of our society, MindfulDirect will provide another way for Mindful's authoritative voice to help you navigate this rapidly changing landscape.
We'll be launching MindfulDirect soon, but we wanted to share our work to date, and we think that this short clip from our interview with Google's Bill Duane is inspiring and informative. He shares a poignant story about how meditation helped him with life challenges we all face.
Bill's interview is one of over 50 we've recently conducted with champions in the mindfulness field, and they are currently being edited in preparation for the MindfulDirect launch.
MindfulDirect will start out with a variety of content:
More in-person interviews with the champions from across the mindfulness field conducted in our pop-up studios in key conferences across North America;
Regular video conversations with the key mindfulness luminaries using web-based platforms;
Up-to-date reports from behind the scenes presented by our editors from our in-house studio; and
Curated third party videos hosted by MindfulDirect that will help us amplify the impact of other's inspiring work.
Over time we'll add documentaries that go a little deeper into the lives of key players and ordinary people in the mindfulness movement. We'll also have live stream broadcasts of special events that will give you a front row seat. With new video content every week, MindfulDirect will soon be an archive of important, original material, available on demand and easily shareable.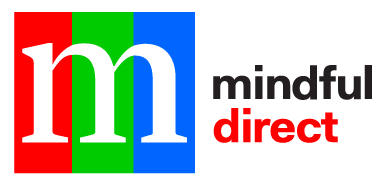 MindfulDirect is just one part of our overall Mindful initiative—which includes Mindful magazine, Mindful.org, events, collaborations, community building, advocacy, and more. Our mission is to present news you can use to bring mindfulness into your life. We support the work of the champions in the field to encourage the growth of mindfulness, to develop individual wellness and healthier relationships, and to support a more caring and compassionate society.
We'd love to have you engaged in building MindfulDirect into a mindfulness community resource. We want to hear your ideas about people to interview, stories to tell, and areas to cover. We're excited to hear about new collaborations and partnerships. And, as a nonprofit working to towards a sustainable operation, we invite your financial support to help us build MindfulDirect.
For more information, please contact Mindful Associate Publisher for New Media Ed Boyce ([email protected]) or Mindful Publisher James Gimian ([email protected]).